DISCOVER THE PROJECT HABITAT VERIDIS
Habitat Veridis covers a land area of over 3.6 million square feet. The construction of nearly 2,000 units is planned in this vast space.

The project is surrounded by Perron Avenue to the north, Lacasse Avenue to the south and René-Laennec and Prince Rupert street from east to west.

The development of Habitat Veridis takes place in two major phases. The first phase will be built in the southern portion and includes single family homes, semi-detached and triplex. It will be followed closely by the construction of multistoried condominiums.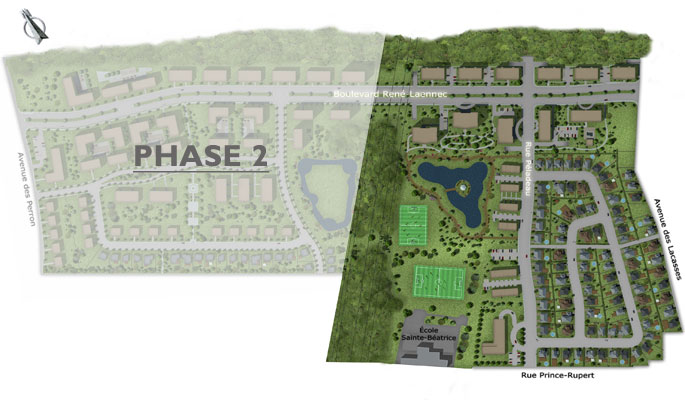 CONDOMINIUM / CONDO